I started my trip in Norway in Ålesund, a city in Møre og Romsdal, about 230 km north-east of Bergen. The city was built on three islands: Hessa, Aspøy and Nørvøy.
View from the top of a hill

One of many seagulls

Boattrip to the islands around Ålesund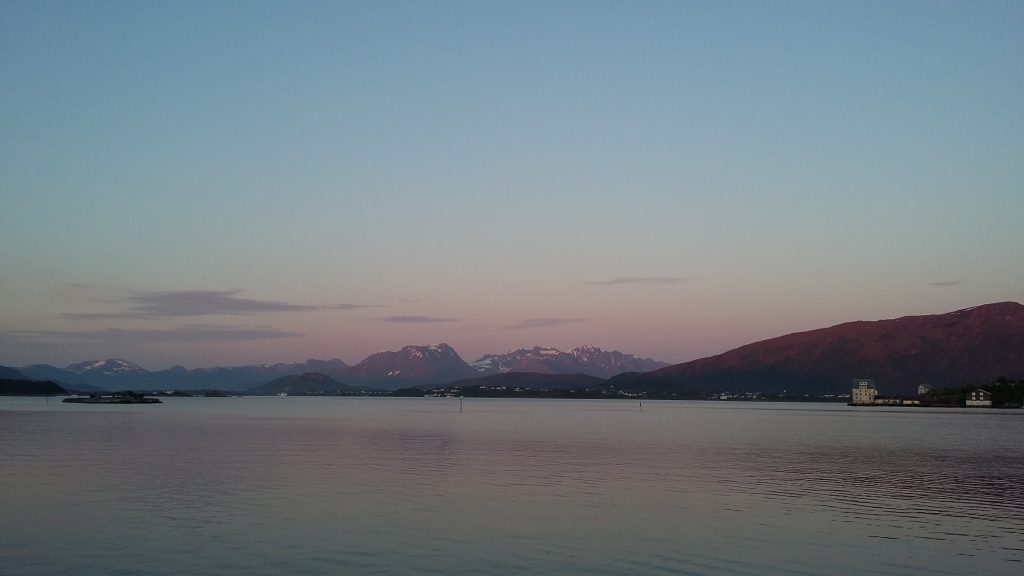 From the 11th century until 1450 Ålesund was a trading place and many merchants started to live here in the 17th century. After 1860 the city develops into the most important fish exportharbor of stockfish. In 1904 many houses in the city were destroyed during a fire, caused by a petrol lamp that fell. Many houses were made from wood, 850 houses were lost, leaving 10.000 people homeless. People from everywhere helped to rebuild the city in the popular building style around that time: Jugenstil.
Jugenstil (Art nouveau) is one of my favorite art styles.
The center build in jugendstil style

Nice doorknob

The park

The harbour

The harbour
Trollstigen
There are many moutains and fjords in the area. Also there are many myths and stories about trolls. Trollstigen is a 20 km part of road number 63 from Åndalsnes to the south. The road was opened on the 31th of July in 1936 by king Haakon VII and took 8 years to build. At the top, called Trollstigheim, you have an amazing view and there is always snow (also in summer). From here you can also see a lot of waterfalls like Stigfossen.
Stigfossen waterfall, on the way of Trollstigen
Legend has it that the rock in this waterfall is accually a troll. He was watching a girl taking a shower in the waterfall, but when she saw him he turned into stone. If you look closely you can see the troll's head.
View from Trollstigheim
Trolls, books and games
In the shops you can find many books about Trolls or myths and fairytales. One in particular I want to mention is Ivar Rødningen, he makes such amazingly beautifull pictures of Trolls. Off course I bought one of his books.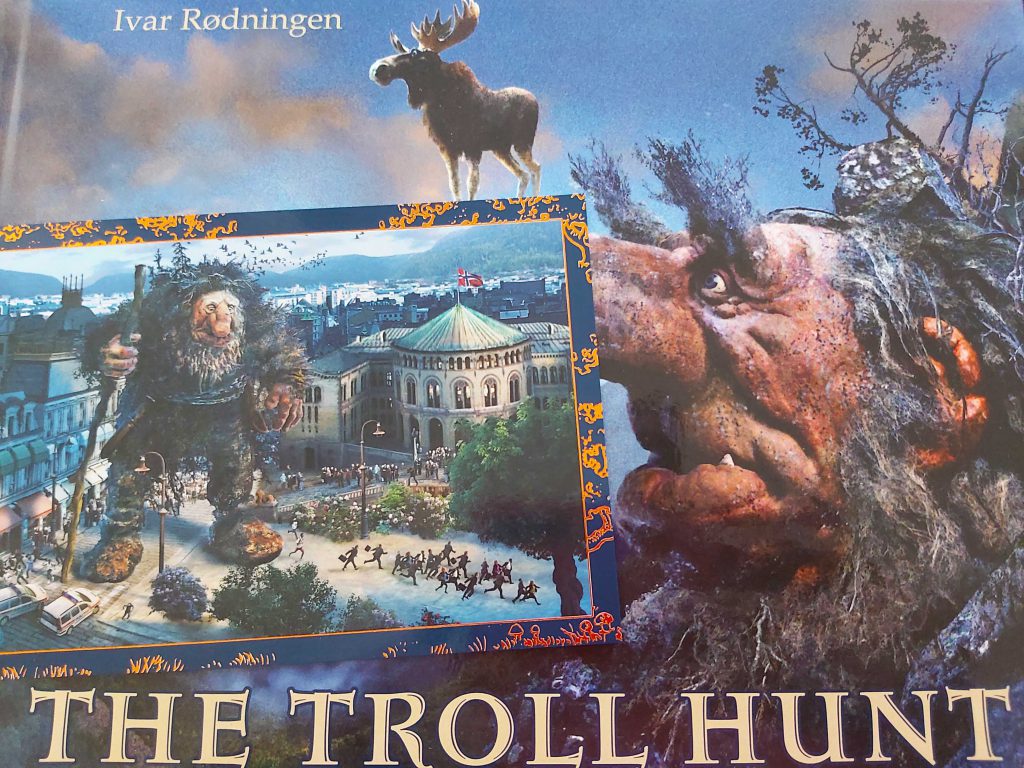 Norwegian Catan

One of my favorite childrens books
Hellesylt
This small village (only a few hundred people live here) lies at the head of the Sunnylvsfjorden, which is a branch of the Storfjorden. Nearby are the Geirangerfjorden, you can take a ferry from here to Geiranger and see the beautifull Seven sisters waterfalls.
Seven sisters waterfalls
When you take the ferry through the Geirangerfjord, you pass through the Seven sisters waterfalls. Three on the left and four on the right, if you travel from Hellesylt to Geiranger. Down in these mountains there is still a little farm from a few hunderd years ago, which was abandonned because there is a big rock about to fall down (but it still hasn't fallen).
Near the seven sisters waterfalls
Geiranger fjord

Farm from a few hunderd years ago

Farm from a few hunderd years ago

Seven sisters waterfalls (left three)

Seven sisters waterfalls (right four)
Geiranger
Geiranger is situated on the foot of the Geirangerfjord and is since 2005 a UNESCO World Heritage Site. There is a camping below the waterfalls, where I camped. Waking up, opening your tent and seeing that waterfalls is an amazing experience.
BBQ with a view on the waterfall

View from my tent